About Us
IndSpyre Solutions is a 100% employee-owned company servicing customers across the United States.
Learn More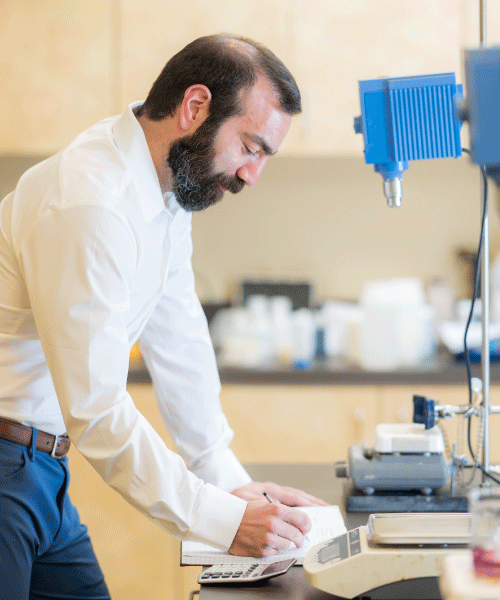 Delivering IndSpyred Solutions
Breadth of Raw Materials

We carry a wide range of specialty chemicals to suit your unique formulation needs.

Technical Knowledge

Our team of expert Business Development Managers and formulation chemists are ready to collaborate with you on innovative solutions, help you to address the changing needs of the market, and keep you up to date on the latest technologies.

Personalized Service

Your designated Business Development Manager and Customer Relationship Specialist work hard to anticipate your needs and exceed your expectations. Over time, it is our desire that we will build a lasting relationship and become a valuable partner to your business. Our team of employee owners will work hard to earn your trust because we recognize that trust is earned, not granted.
---
Authentic Ownership
We own it- individually and collectively. We think and act like owners because we are.
Who Before What
We care- and we mean it! In every situation, we put people first. We win and lose as a team, focusing on each others' success before our own.
100-Year Mindset
We think on a generational scale. In every decision, we seek to add value to our customers, suppliers, team, and communities over the long term.
In the Arena
We have a bias for action and meet challenges with grit. We're not afraid to take risks or get our hands dirty.
Do the Right Thing
We do the right thing- even when it's hard or counterintuitive. Because it's the right thing to do. Period.
---
Our Certifications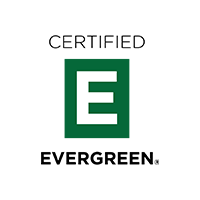 Certified Evergreen
IndSpyre Solutions has been recognized by the Tugboat Institute as a Certified Evergreen company. Companies that are awarded Certified Evergreen status have undergone an extensive, rigorous assessment as part of the selection process and are committed to continual improvement and enduring excellence around values, practices, and people.
Website

American Cleaning Institute (Member)
IndSpyre Solutions is a member of The American Cleaning Institute, which is the Home of the U.S. Cleaning Products Industry®, the non-profit trade association representing manufacturers of household, industrial, and institutional cleaning products, their ingredients and finished packaging; oleochemical producers; and chemical distributors to the cleaning products industry.
Website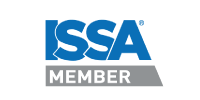 ISSA (Member)
ISSA is the leading trade association for the cleaning industry worldwide, with more than 10,500 distributor, manufacturer, manufacturer representative, building service contractor, in-house service provider, residential cleaning, and associated service members.
Website
---
Meet Our Team
Harrison Finney, General Manager
Harrison graduated with a double major in Chemistry and Biology from West Chester University in Pennsylvania. He has spent over 20 years in various R&D, sales, key account management, distributor management, and sales management roles in the industrial chemical and personal care markets.
Before taking the role as General Manager of IndSpyre Solutions, Harrison held various roles with its sister company, Essential Ingredients. In 2017, Harrison joined Ei as a Sales Director, leading the North Region team, and in 2020, he was appointed to the role of Vice President, Sales and Marketing. In 2022, Harrison was promoted to Senior Vice President of Commercial Development, where he was ultimately asked to lead the new business, IndSpyre Solutions.
Harrison currently lives near the office in Suwanee, GA with his wife Christina, and two children, Ava and Evan. Among Harrison's hobbies are playing guitar, running, traveling, and spending time with his family.
Steve Rodriguez, Business Development Director
Steve Rodriguez joined our team in 2017 as the first dedicated HI&I employee in the history of the company, making him a key part of growing and developing this sector of the business in both the US and Canada. Now, he's taken on the role of leading our Business Development team at IndSpyre, helping us to continue expanding into new markets with new customers.
With over 2 decades of work experience in Sales & Technical support roles, Steve has obtained a wide breadth of knowledge across the industry, allowing him to serve as a technical resource and trusted partner for all the customers he serves. Additionally, Steve has spent much of his time working with the management team and sales organization to uncover new opportunities for growth – all the while developing his own book of business.
Despite his professional accomplishments, Steve takes the most pride in being a husband and father to his wonderful family. When he's not on the job, you can find Steve traveling with his wife, watching football and lacrosse games, shredding the ski slopes, eating arroz con pollo, and being a loving father to his son and two daughters.
Alison Nally, Business Development Executive
Alison is a Business Development Executive who has been with Essential Ingredients, and now IndSpyre Solutions, for nearly two decades. Prior to joining the team, Alison worked in Sales & Technical Service positions – both of which strengthened her gift for working alongside her customers to solve technical and formulation problems. Outside of work, Alison enjoys a wide range of hobbies from cross-stitching, staining glass, riding her motorcycle (she's covered the entire continental U.S.!), and spending time with her dogs and cats. Alison is thankful to be a part of the IndSpyre Solutions team and for the opportunity it has given her to interact with many amazing customers who she now considers family.
Ryan Charlton, Senior Business Development Manager
Ryan Charlton is a Senior Business Development Manager for IndSpyre Solutions. Studying at Michigan State University, Ryan graduated from college with a bachelor's degree in Communications and Media studies with a minor in Business.
For the whole of his career, Ryan has worked in chemical sales, serving as an Account Manager, among other related positions, for both Ecolab and BASF. With his knowledgeable background and drive to succeed, Ryan has demonstrated incredible skill and expertise in areas of negotiation, budgeting, sales operations, and more – all of which have successfully extended Ei, and now IndSpyre's reach into new markets.
When he's not at work, Ryan can be found somewhere outdoors with his family enjoying activities like wake surfing, fishing, skiing, and more in the city of Highland, Michigan where he now resides.
Tim Pfeiffer, Senior Business Development Manager
Tim Pfeiffer is originally from Ohio and has a Bachelor of Science degree in Business Administration from Ohio State University. He has worked in the chemical industry for over thirty years in various sales and business development roles. Based out of Colorado, he has spent the majority of his career working for Vitech International and Ashland Chemical serving multiple and diverse industries with a focus on HI&I applications. He joins IndSpyre Solutions as Sr. Business Development Manager to grow the Western region.
Tim and his wife Susan have three children; Drew, Ally and Sam. Outside of work they have spent time raising family and following the kids around in hockey, tennis and soccer. They also enjoy spending time with family and friends, playing golf and traveling.
Amy Carter, Customer Relationship Specialist
Amy Carter joined the Ei team in 2018 in our samples department. In 2020, she moved into a Customer Service role, and in 2023, she joined the IndSpyre team as a Customer Relationship Specialist.
Amy is an experienced and reliable customer relationship specialist with extensive knowledge in providing excellent customer care. She has a strong dedication to helping customers resolve issues and cultivating relationships.
At home, she enjoys spending time with her boys, Julian and Jackson, and two dogs, Cinco and Finn. Her favorite shows of all time are The Walking Dead and The Golden Girls.
Jenn Grossman, Customer Support Specialist
Jenn Grossman joined the Ei team in 2018 as a Customer Support Specialist and transitioned to the IndSpyre team in 2023. Jenn has over a decade of experience in customer service. She understands customer needs and is dedicated to providing exceptional care and support to deliver best-in-class service with every customer interaction.
Jenn currently resides in Georgia with her husband and two children. When not a work, she enjoys spending time with family and friends, reading and arts and crafts.
Aaron Thornley, Procurement Specialist
Aaron joined the Essential Ingredients team back in 2018, serving the Logistics team for three years. He was responsible for customer routing for freight as well as managing third-party logistics. Aaron transitioned over to the supply chain side in 2021, first working on inventory control and then transitioning to the supplier relations and buying side. He officially joined the Indspyre side as the Procurement Specialist, which combines all of the roles he has previously worked in at Essential Ingredients.
In his free time, Aaron enjoys playing sports with this friends (Golf, volleyball and pickleball are the current go-tos), going to breweries, playing board games and card games, watching football or just about any sport on the television, and spending time with his community and friends.